Learning technical English
In a meeting with a client from Italy, a bricklayer from France and a new employee from Japan, the language spoken will most definitely be English. In Germany, as soon as one person lacks sufficient language skills, project participants tend to revert to English. The better their English skills, the more efficient the communication.
I can help you to improve your English language skills for the planning and developing of buildings. Different skills, e.g. project presentations, negotiations, writing emails can be learned and practised in small groups for different architecture-related fields, e.g. landscape architecture, civil engineering, interior design.
The following is an example to show how vocabulary can be learnt in a context. Language use and pronunciation are also a part of the learning process.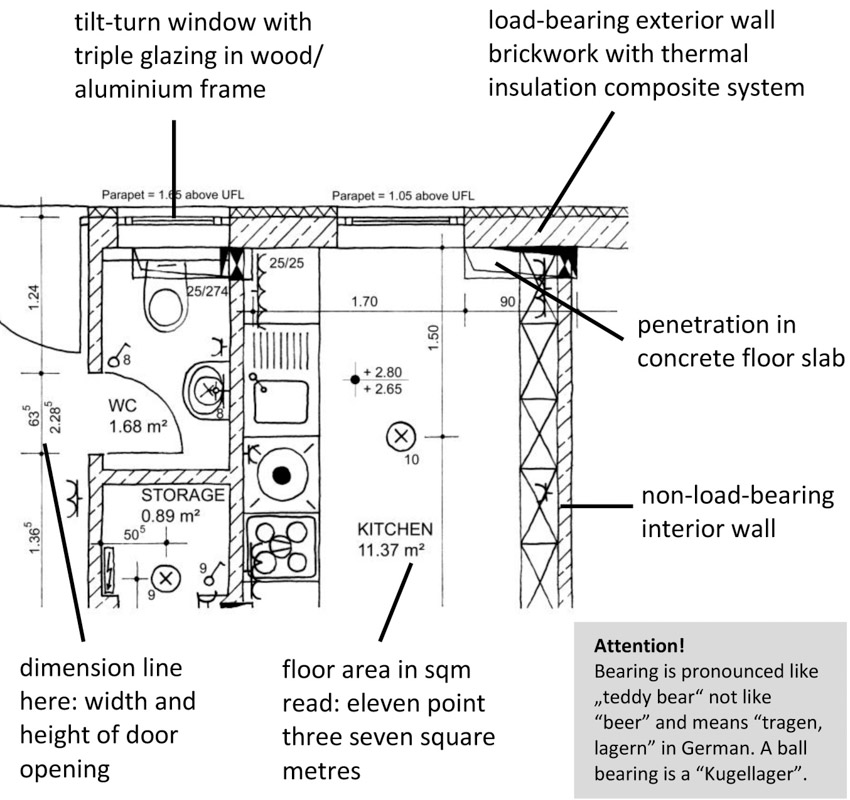 I offer different formats, e.g. one, two or three-day workshops or even weekly lessons; these are, of course, more suitable for closer destinations. The contents of the course are adapted to meet your specific requirements. I'm also flexible regarding the group size, anything from 2 to 20 participants is okay.